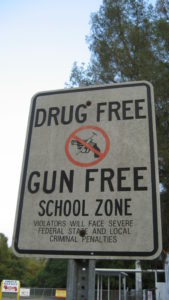 The Colorado Senate State, Veterans and Military Affairs Committee approved Senate Bill 5 on Tuesday January 24th.
This bill will probably pass the Republican-majority Colorado State Senate, but will probably be tabled by the Democrat-controlled House.
A vocal proponent of "teacher-carry" legislation is House Minority Leader Patrick Neville (R-Castle Rock), who experienced the horrible attack at Columbine High School as a student.
Several school districts across the United States allow trained teachers or trained staff to carry firearms in their facilities.
What do you think about allowing guns in schools?  Comment below.
Here is the article from the Durango Herald on this specific legislation: https://durangoherald.com/articles/131473-school-gun-training-bill-ok-x2019-d-by-colorado-legislature-committee