Jared Polis, Colorado's far-left candidate for Governor has pledged to reject corporate or PAC money for his campaign.
Our question, does that include his own corporate money?
Fundraising Email Complains of Corporate Money in Politics

The above image is a screenshot of a fundraising email that Jared Polis sent out on June 24th. He quickly complains about corporate money and also claims he will cap donations at $100 from individuals for his campaign for Governor.
He says he doesn't want corporate money in politics, but the truth is, without his own corporate money, he wouldn't be a politician!
A quick search on OpenSecrets.org shows that Rep. Polis is the second wealthiest Congressman:

Polis made his fortune creating an online business and he deserves the money he made. Yet, his career as a liberal Democrat is all about attacking people with money.
Another interesting point is that Polis is refusing to take corporate money for his Governor campaign, yet he had no problem taking it during the last election cycle for Congress.
OpenSecrets.org has the data: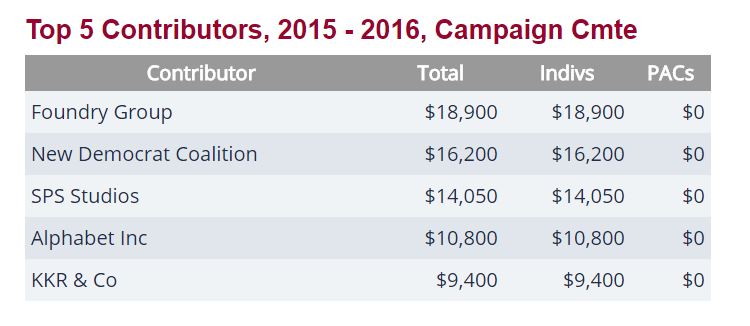 Not to mention, Polis has his own PAC, Fearless PAC, which spent over $600,000 in the 2016 election cycle. LINK
So, where will Jared Polis get money for his Governor campaign?
Corporate & PAC money of course…
Money from his own corporation & PAC!